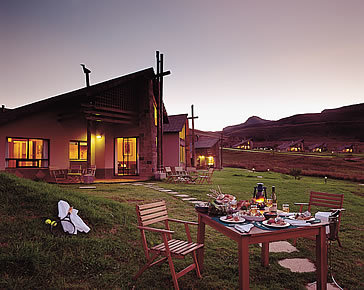 Alpine Heath Resort​
Relax in the comfort of the exclusive Three Cities Alpine Heath Resort, a unique 'base camp' village close to the royal natal national park entrance. they offer superb accommodation and fine cuisine. Sports enthusiasts can indulge in a multitude of activities nearby and with a fantastic variety of children's entertainment there is something for everyone.

Three Cities Alpine Heath Resort is truly a highlight of the Drakensberg and it's what makes this unique berg village so popular all year round.

​​

​​
Drakensberg Mountain Retreat​
The ideal escape to relax and unwind.  This is a beautiful, spacious lodge offering delicious home style meals.  It's best ​described as a retreat.  

The lounge, dining-room and enclosed verandah offer generous and comfortable spaces with a 100km long panoramic view of the Central and Northern Drakensberg including the Amphitheatre and Royal Natal National Park. It is said to be one of the best views of the Drakensberg.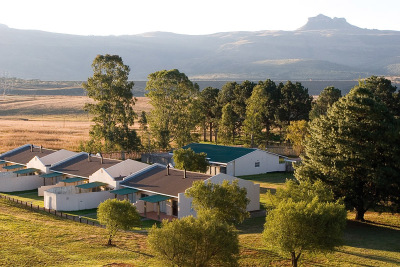 This family resort offers guests comfortable accommodation and a wide range of facilities. chalets have twins and double combinations, DStv, lounges and kitchenettes. rooms are clean and well managed.

The resort is conveniently close to the Royal Natal turnoff for those wishing to enjoy the many hiking options available in the National Park.​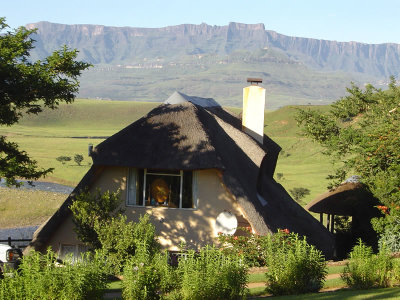 Hlalanathi Resort
Hlalanathi Drakensberg Resort has a classic view of the amphitheatre. there are chalets available as well as spacious grassed caravan stands overlooking the Tugela River. The resort has modern facilities and sparkling ablutions.

An onsite restaurant offers wholesome meals while Golf enthusiasts will be pleased to know that the Amphitheatre. Golf Course is situated next door.

​​

​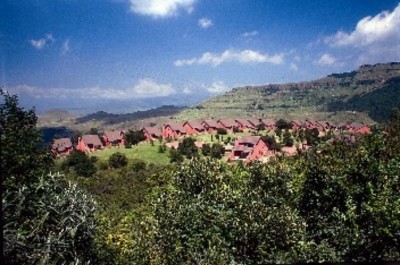 Little Switzerland Resort

​​
Little Switzerland Hotel is an unforgettable experience enhanced by the peace and tranquillity of the majestic Drakensberg mountains.​​​

Savour the breathtaking views the resort is known not only for the beautiful views and superb cuisine, but also for the hikes and walks through its beautiful indigenous forests. Set in a private estate of some 1700 hectares approximately 4000 acres.​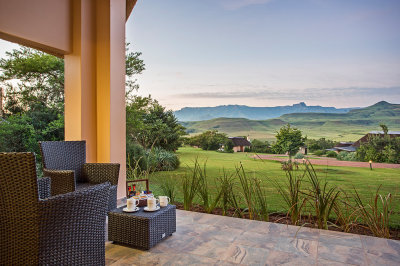 Montusi Mountain Lodge is the only 4 Star graded lodge located in the Drakensberg mountains, it offers superb views of the Amphitheatre mountain from every building.

There is great attention to detail. fresh flowers in the suites, stunning individually prepared meals, turn-down service, and complimentary welcome drinks. The lodge is situated on a 1,000-hectare conservation estate featuring beautiful streams, a waterfall, three dams, pockets of natural indigenous forests, two caves, and bushman paintings. ​​​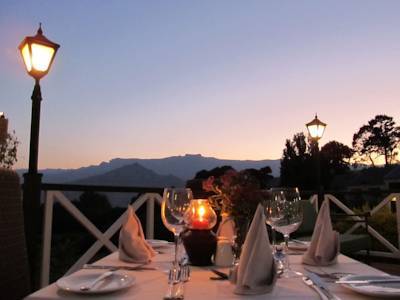 Mount Aux Sources Hotel​
The Resort borders the renowned Royal Natal National Park and offers magnificent views of the world-famous Amphitheatre. 

Afterwards, enjoy a hearty meal in the restaurant and relax in the comfortable lounge with its inviting log fireplace. The beautifully landscaped grounds add to the tranquil ambience of this popular country retreat. As one of the region's finest country hotels, it welcomes guests from all over the world, and is known for its warmth and hospitality. ​​​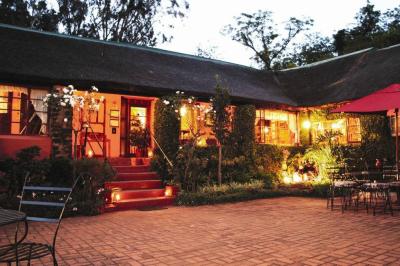 Sanford Park Country Lodge​
Sanford Park Country Lodge welcomes you with a warm and cosy country ambiance. Relax in a unique dining experience complete with country furniture, endless views of the Ancient Drakensberg ranges and manicured lawns flanked by rose gardens. 

The a la Carte menu serves languid lunches, while dinner is grand affair hosted by a five-course set menu. Enjoy superb South African wines surrounded by classical elegance at Sanford Park country ​​Lodge
.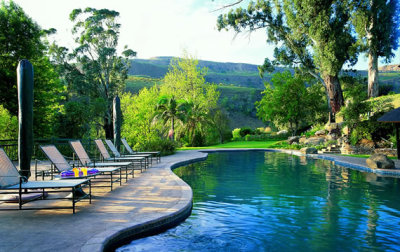 Cavern Drakensberg Resort & Spa​​
The Cavern it is situated on 3000 hectares of private mountain reserve adjacent to the Royal Natal National Park. Superior suites, family rooms and standard accommodation options are available, all with spectacular views of the surrounding valleys, forests and mountainside. ​

The Cavern is home to numerous bushman paintings, 213 species of birds, 150 species of trees and a great variety of wild animals.  Enjoy breathtaking scenery in a temperate climate and tranquil surroundings.​​